Discover our sensational lunch and banquet menus, carefully crafted to delight your taste buds and transport you to a world of vibrant flavors. Join us as we showcase our exceptional dishes, designed to captivate and satisfy your cravings.
Delight in our $19 Lunch Menu: Unveiling Savory Flavors and Irresistible Wraps
Indulge in a delectable lunch experience with our enticing $19 Lunch Menu. Prepared with passion and served with a smile, each dish is a culinary masterpiece designed to satisfy your cravings. With each meal is accompanied by chips and soft drinks, join us as we take you on a flavor-packed journey:
1. Marinated 1/4 Chicken: Succulent and tender, our marinated 1/4 chicken is infused with the delightful combination of tahini and parsley. Cooked to perfection on our woodfire grill, it's paired with fresh sourdough pita bread, creamy toum, zesty chili sauce, and a side of pickles. A taste sensation you won't want to miss!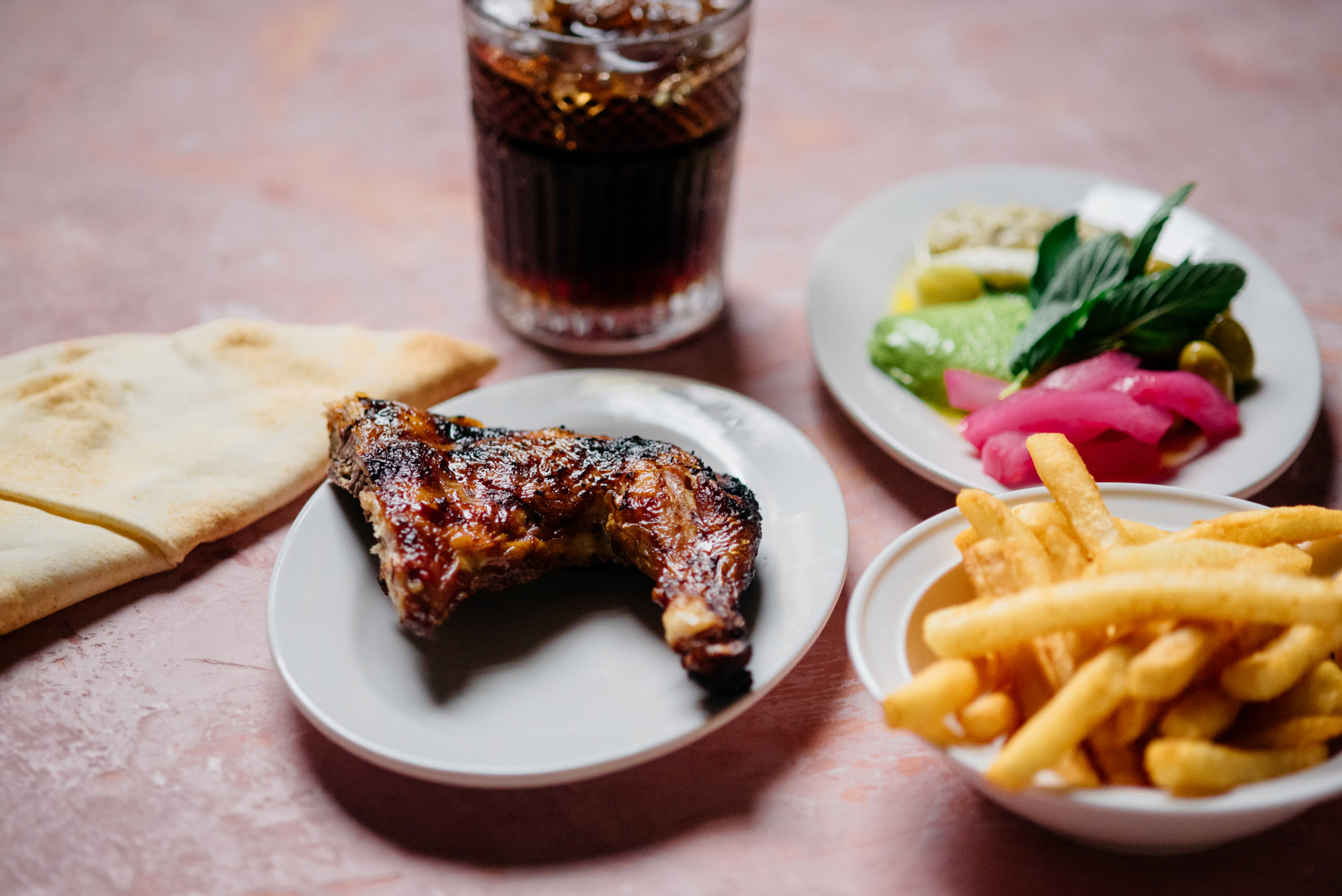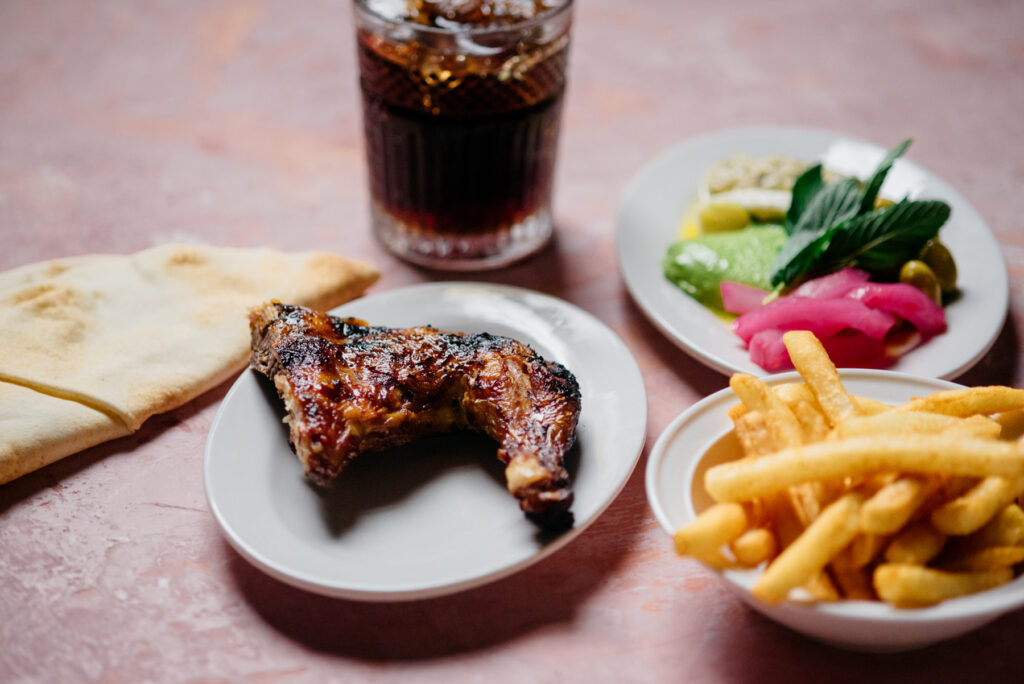 2. Chicken Skewer Wrap: Experience a burst of flavors in our Chicken Skewer Wrap. Wrapped in a fluffy flatbread, our grilled chicken skewer is paired with vibrant green tahini, Turkish salsa, fresh tomato, cucumber salad, and tangy pickled cucumbers. It's a handheld delight that will satisfy your cravings.
3. Lamb Kafta Skewer Wrap: Delve into the succulent flavors of our Lamb Kafta Skewer Wrap. Our tender lamb kafta is lovingly wrapped in a soft flatbread, made better with creamy green tahini, Turkish salsa, refreshing tomato, crisp cucumber salad, and zingy pickled cucumbers. A taste  experience that will leave you wanting more.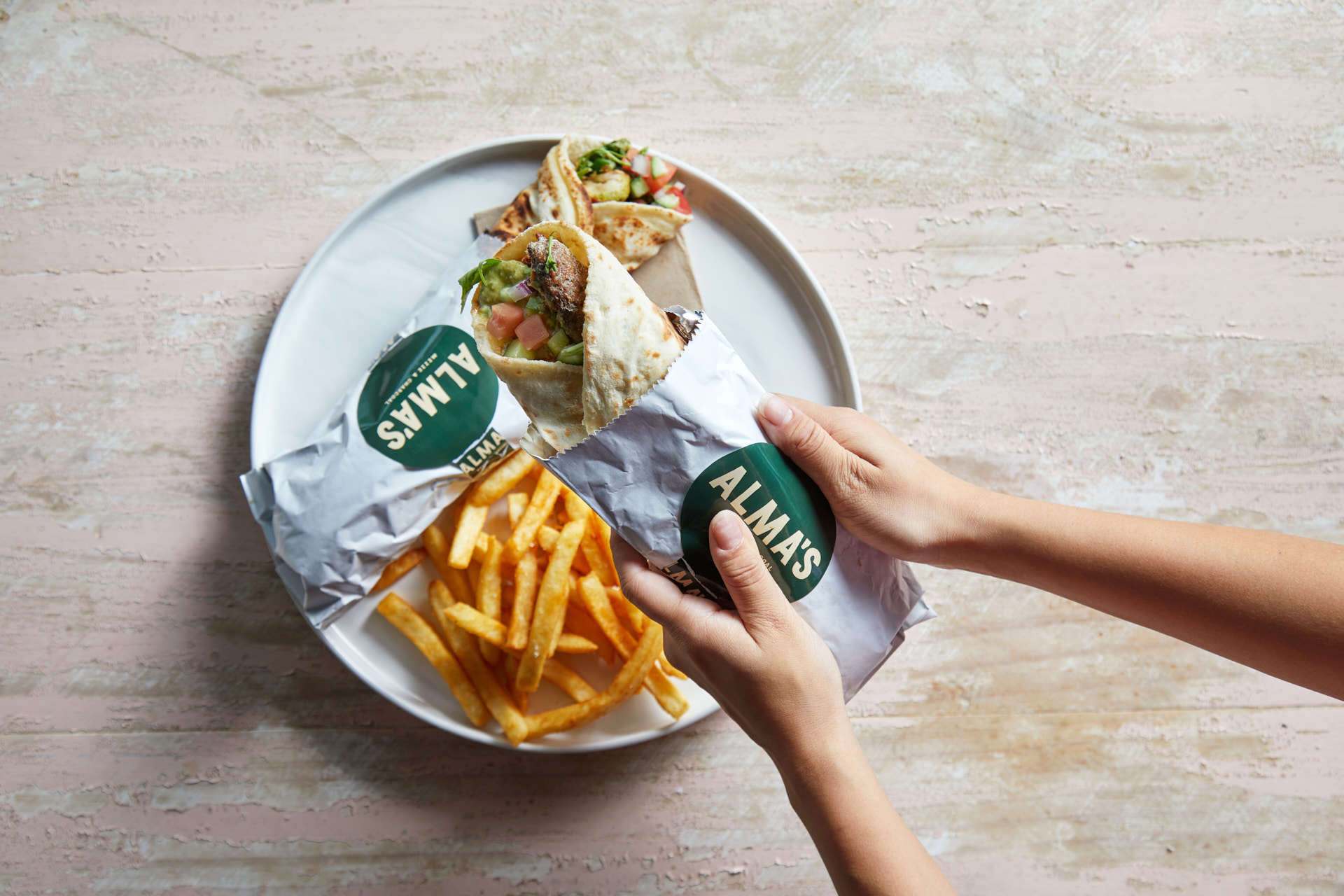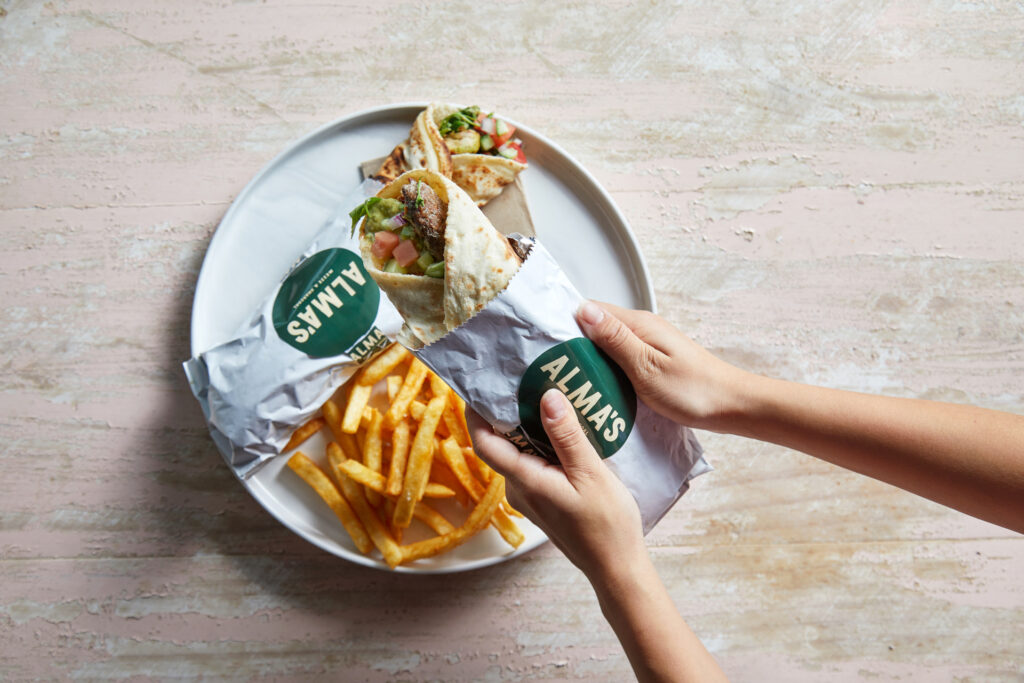 Experience the Exquisite Set Menu: A Gastronomic Journey of Mezze, Choice of Main, Sides, and a Refreshing Beverage
Elevate your dining experience with our remarkable Set Menu priced at $29. Immerse yourself in a delectable feast of flavors, featuring an assortment of exquisite dishes meticulously curated to delight your palate.
To Start:
Classic Green Tahini: Indulge in the creaminess of premium Nablus origin tahini infused with fresh herbs, zesty lemon, and aromatic garlic. This classic dip sets the stage for a remarkable culinary adventure.
Classic Baba Ghanouj: Embark on a journey of flavors with our flame-roasted eggplant dip. Enhanced by the subtle tang of lemon, premium tahini, cold-pressed olive oil, and aromatic spices, this creamy delight will captivate your taste buds.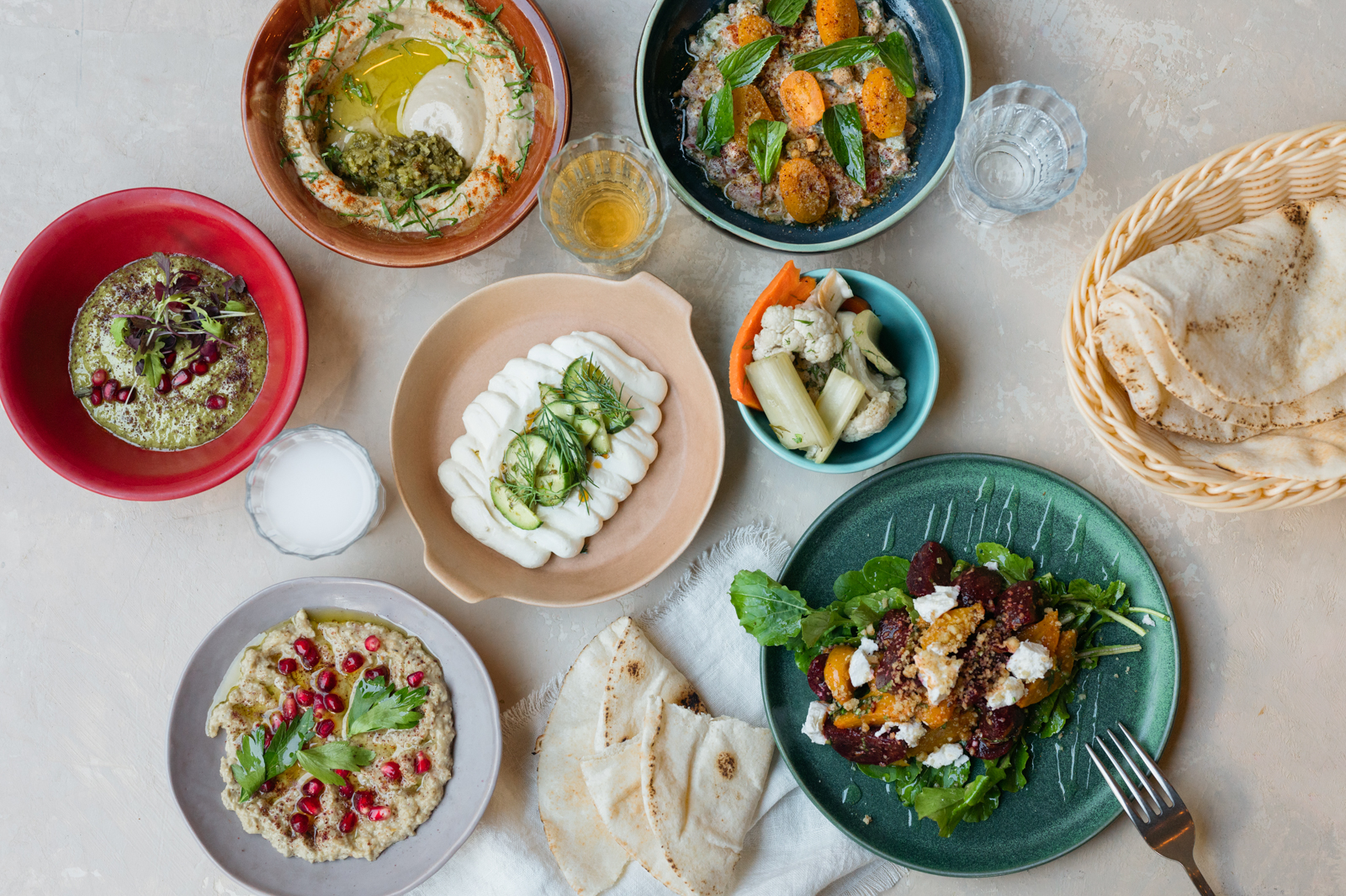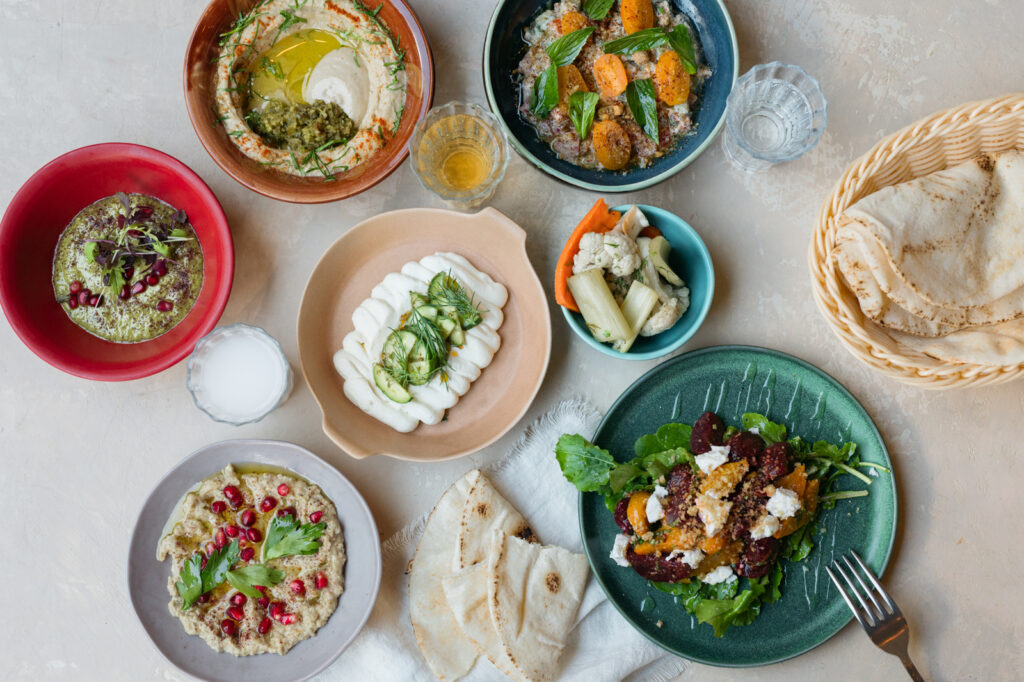 Pita Bread (2 pieces):
Enjoy the warmth and aroma of handmade sourdough pita bread, served fresh and piping hot to accompany your meal. The perfect vessel to scoop up the exquisite dips and savor every bite.
Choice of Main:
Garlic Prawns (7 pieces): Immerse yourself in the succulence of premium jumbo prawns, expertly cooked with garlic, spicy tomato, and a tantalizing harissa jus. Served in a sizzling "hot pan" with sourdough pita, it's a seafood lover's dream come true.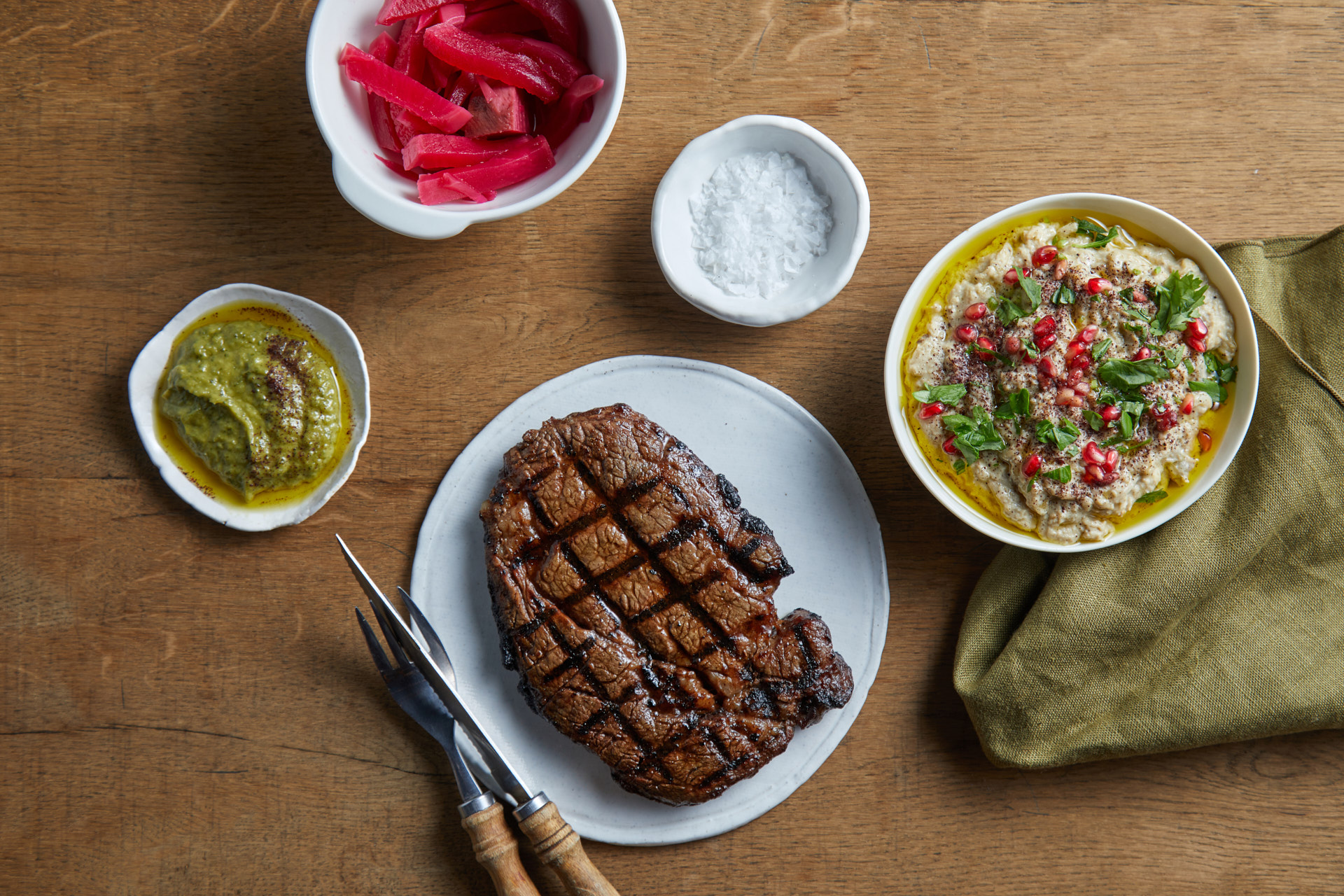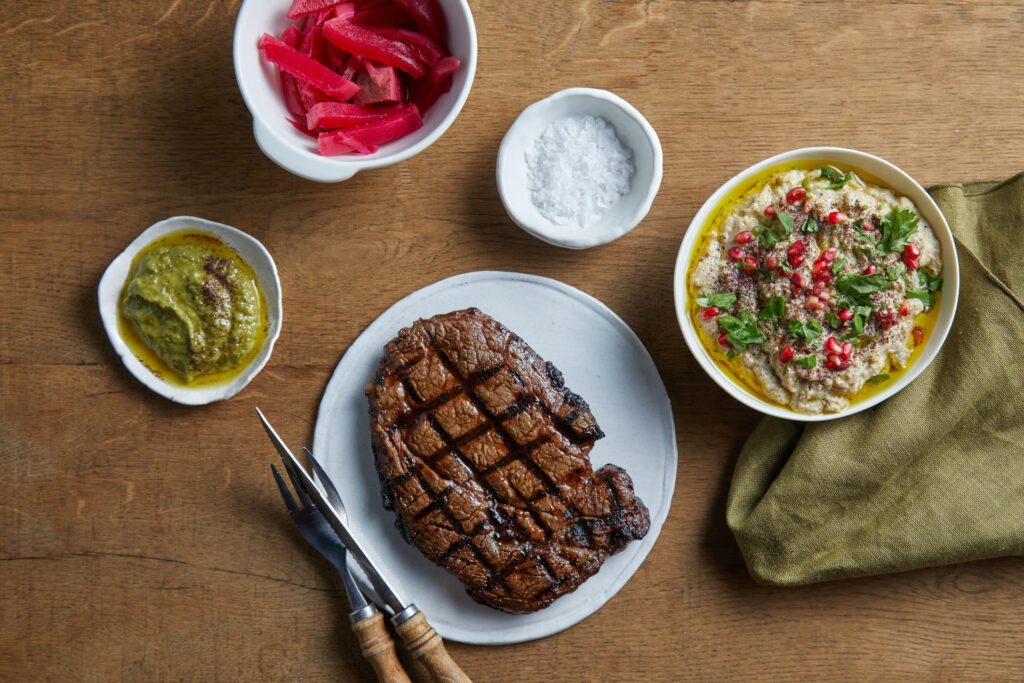 Eye of Rump 200g: Grilled to perfection, our Eye of Rump steak is basted with our unique marinade, infusing it with incredible flavor and tenderness. An incredible delight for anyone craving a  
Tahini Chicken Skewer: Revel in the tantalizing flavors of marinated chicken skewered and cooked on our woodfire grill. Served with fresh sourdough pita, creamy toum, zesty chili sauce, pickles, crispy chips, and a refreshing side of fattoush salad, this dish is a symphony of Middle Eastern culinary excellence.
Choice of Sides:
Classic Fattoush: Delight in the refreshing medley of cucumber, vine-ripe tomato, radish, mint, rocket, crispy pita, and a tantalizing pomegranate dressing. The perfect complement to your main course, adding a burst of vibrant flavors to your meal.
Crunchy Chips: Savor the crispy goodness of our perfectly cooked chips, seasoned to perfection and offering the ideal textural contrast to your meal. A classic side that will leave you wanting more.
Choice of Beverages:
Quench your thirst with a choice of refreshing soft drinks, including Coke, Coke No Sugar, Sprite, or Fanta. Enjoy the perfect beverage to complement your meal and elevate your dining experience.